You've seen the blog posts, you've dabbled across social media…but who is this person?
Nice to meet you, and thanks for stopping by! My name is Allie (of course), and what better way to know more about me than some classic YouTube-esque tag questions?
1. What is your middle name? – Pretty straight-forward here, MaeLynn. This is the combination of my grandma's middle name (Mae) and my mom's middle name (Lynn). I use this instead of my last name because it's a very long, ridiculously spelled name I will gladly dump.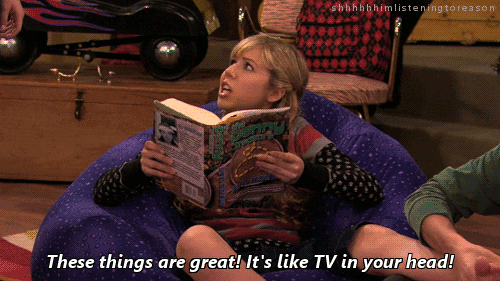 2. Share you favorite subject in high school. – I've always been an English buff, which is probably why I'm here writing. I'm currently a college senior graduating in May 2018 with a Bachelor of Arts in both Mass Communication and International Studies, minor in Religious Studies. Then in August, I'll be off to American Samoa to teach English for a year through WorldTeach. Very exciting things ahead. Also, I'm an English buff who reads constantly, so if you ever need book suggestions/reviews, I'm here.
3. What is your Favorite drink? – I have many go-to drinks. Every day, I start the day off with coffee, I love drinking kombucha during the day (as well as chugging water), then a hot mug of tea at night. Hydrate or die, folks. But if you haven't tried dunking Oreos in hot chocolate, you're missing out.
4. What is your favorite song at the moment? – I haven't discovered new music to love in awhile, but I tend to stick to older music (60's-90's) with any recent music staying in the folk/alternative genres. But I could go on for DAYS on how much I love Lorde and Melodrama.
5. Where do you live? – I'm from the good ol' state of South Dakota, and I've lived here my whole life. I don't generally jive with the majority of views and lifestyles here, besides the fact it can feel like living on a deserted island. I've luckily had the opportunity to travel within the United States and abroad to Canada and Europe, with hopefully more plans to do so in the future.
6. Cats or dogs? – The most important question, by far. And I'd go with dogs. I don't mind cats, but I think our personalities are too much alike for us to click. I grew up with a family dog and now have a fur baby named Olive who is my pride and joy. Any animals though and I'm all about it.
7. What is your favorite type of clothing? – I love sweaters, with an unhealthy passion, I'm sure. Especially the ones straight from the 80's where the sleeves are so long you can hide your hands in them…those are my jam.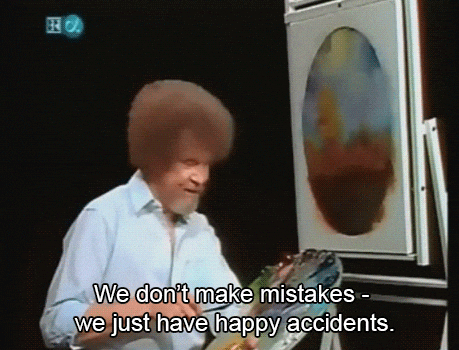 8. Who would you love to meet, dead or alive? – My biggest inspirations that I don't personally know are both Fred Rogers and Bob Ross. I want to embody them in every way possible. The joy they brought and continue to bring to this world are remarkable, and I want to embody their light and energy in all I do.
9. What is something you're proud of? – I don't tend to think about my skills or gifts beyond my dedication to this blog and my academics, but as I've gotten older, I really appreciate my empathy for others. I consider myself an empath, and that lets me tap into emotions driving me to help others in any way I can. That's my goal in all I do: offer some help and support for those who feel helpless and alone.
10. What is a bad habit you have? – I discuss my mental health frequently in my writing because it's a struggle I face every single day. My worst habit is when I allow those negative thoughts and influences drive my entire mood and day down the drain. Even when I have techniques to help myself, it's difficult to not just fall into a victim role and wallow in my self-loathing and stream of anxieties. Bad days are inevitable, but I'm always working on patience and grace for myself so I can best take care of myself and those around me.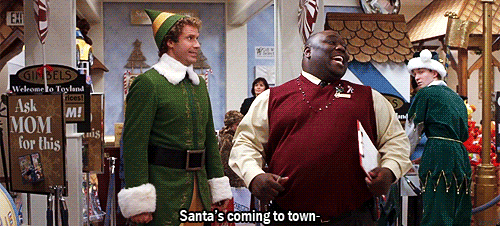 11. What is your favorite holiday? – This isn't even a question. Christmas is the best. I say this as I currently drink from a mug proudly toting the Code of the Elves.
12. How tall are you? – Either 5'3″ or 5'4″. I'm rarely near a place where I can accurately check so I've assumed for the past few years that I'm the latter, but I've always been measured as the former and have miraculously shrunk. But otherwise, pretty average. Whether I wish I was shorter or taller depends on the day.
13. Share a guilty pleasure. – So I tend to get quite obsessive about things I like. If I get into a new TV series or movie, then I'm all in. Go big or go home. That said, I still say one of my favorite TV series of all time is Glee. Tell me an episode title, and I could tell you all about it without watching a second. I can tell you if any actor has been on the show. I can tell you if a song was featured and when. You could say I'm dedicated, if putting it nicely.
14. What is your favorite movie? – Again, this isn't even a question in my mind. The Sound of Music is the absolute best. When ABC airs it near Christmas, I can tell you exactly when the commercial breaks happen. It brings me such joy and holds a very special place in my heart.
15. One last question: PC or Mac? – Any techies in my life will hold strong positions on this one, but I'm not picky. I'm just used to using Windows/PC as a computer, and Apple as a phone, so I guess I stand in the middle. No matter the device, I like knowing I'm connected to information and people galore with great ease. Which is probably a reason I'm on either device far too often.
Hopefully that gives a very broad overview of who I am and what kind of person you'll expect to hear from in each post I write. I'm very passionate about blogging and writing, and I hope that reflects in all I do. My mission for this site is to serve as a resource for those who are looking for approachable support and information to lead a more well-balanced life. Guess what: I'm not an expert, and I too struggle, but we'll get through it together.
Take care, and keep the faith. -Allie