My last post discussed all about the background of green beauty and why it's important for our own wellness and the earth has a whole.
But now you're probably wondering…where do I find green beauty products, especially from brands that won't cost me an arm and a leg?
With the plethora of cosmetic brands available and the confusing lists of ingredients, finding what is healthy and effective is the hardest part of a green beauty journey. It's all about starting somewhere.
Misleading terms.
The FDA might say it regulates how brands can label themselves, but there is great enough leniency to allow many non-healthy formulas to market themselves as "clean" and "natural."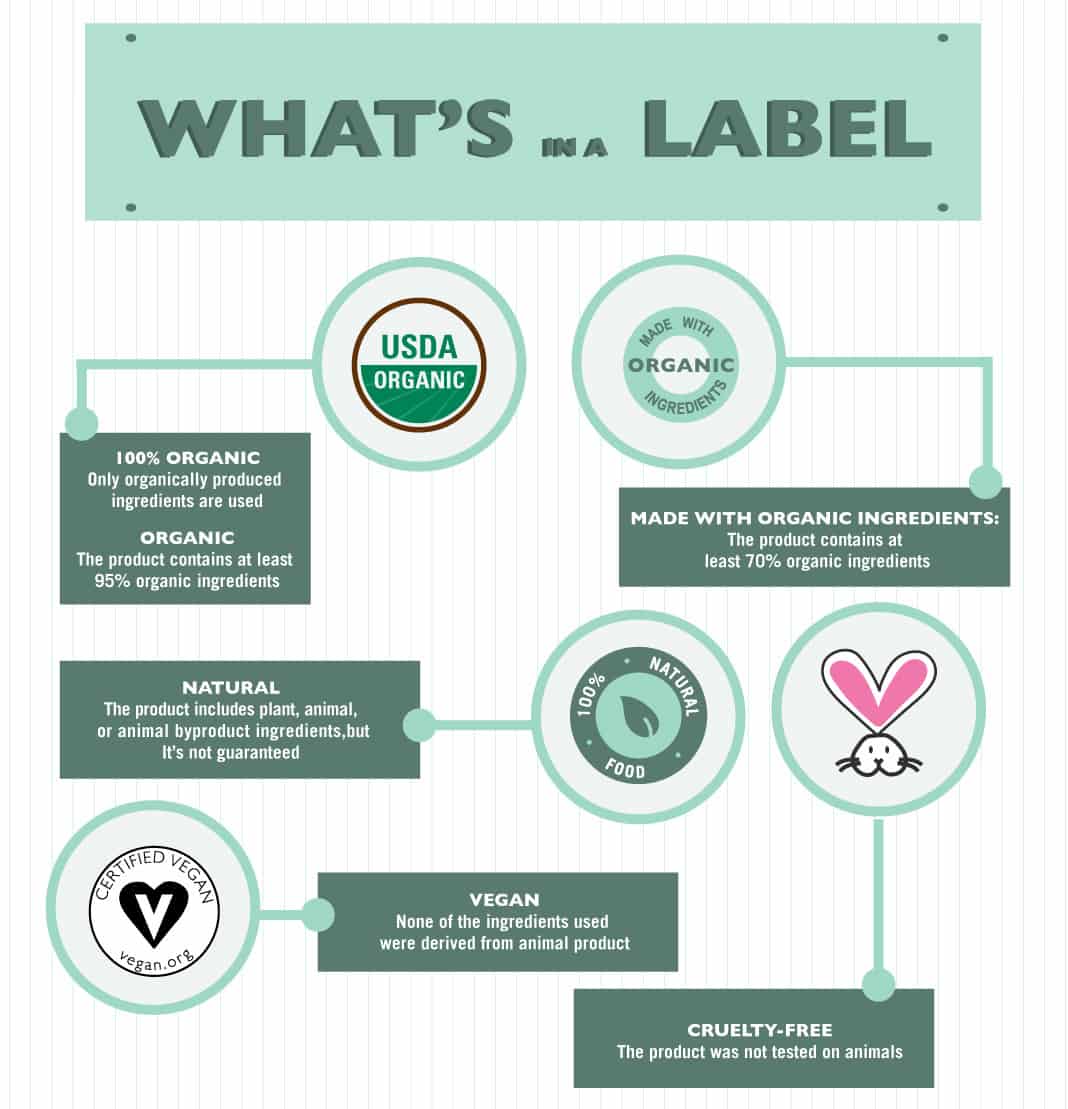 Some deceiving brand owners go as far as to say that they're organic on their packaging, even though they have just one drop of an organic essential oil. Basically anyone can write the word on their label until they get busted, which could take years. And, only until someone reports it will there be red flags.
What one person or company might view as "natural" could be drastically different from one another, and with this ambiguity comes misleading consumers into thinking some products fit their standards but actually don't. For example, Tarte is one of the fastest growing cosmetic companies today, but despite their bamboo-esque naming and packaging, one would think it's better for you than, say, a drugstore brand like Covergirl.
Take a glance at the ingredients though, and you might find that Tarte isn't as great as they seem to be. Here's an example of what's in a tube of their 12-hour Amazonian clay foundation:
Water, Cyclopentasiloxane, Octyldodecyl Neopentanoate, Butylene Glycol, Polyglyceryl-4 Isostearate, Dimethicone Crosspolymer, PEG/PPG 18/18 Dimethicone, Dimethicone, Silica, Cetyl PEG/PPG-10/1 Dimethicone, Stearic Acid, Aluminum Hydroxide, Sodium Dehydroacetate, Phytantriol, Hexyl Laurate, Triethoxycaprylylsilane, Nylon-12, Sodium Chloride, Kaolin, Tocopherol, Tetrahexyldecyl  Ascorbate, Nylon-12 Fluorescent Brightener 230 Salt, Polyvinylalcohol Crosspolymer, Magnesium Chloride, Potassium Chloride, Zinc Chloride, Lysine, Sodium Hyaluronate, Hexylene Glycol, Caprylyl Glycol, Phenoxyethanol, Potassium Sorbate, Mica, Titanium Dioxide, Iron Oxides
Yeah, that's a lot to take in. You'll find similar stories with many other household names, too. The problem then is where to draw the line of green beauty.
Finding better options.
What I have found most helpful when transitioning over to cleaner, green beauty products is doing extensive research and finding databases that have done the guesswork for me.
Let's face it: nobody has time to read through every single substance in every single product we use and know whether it's good or bad for us. That's an easy way to turn people aside from even beginning to change up what they use on a daily basis.
That's where the EWG Skin Deep Cosmetic Database comes in. The Environmental Working Group is an organization that focuses on making the world a better, safer place, which includes putting their stamp of approval on cosmetics. Besides being able to search up many different products you use to see how "dirty" they are, the website also has a prepared listing of everything they completely verify has green and clean. It takes the guesswork out of the equation.
Another awesome resource I've found is actually an app for your phone. The Think Dirty app almost has a million products users have scanned in (just taking a picture of a bar code!) and the app will also rank out what ingredients are questionable to use. You can search up what you already use, make lists of what you own, compare products, and keep you informed on the go. It's available for Apple and Google products.
My favorite affordable brands.
I'm still not perfect in my daily routine, which is why I'm not about to list every single product I own and use. Switching over to green beauty should not be wasteful in that you throw away everything you have and buy brand new. It's about using up the less-clean products and replacing those with better options when the time arises.
I used to be a huge Sephora junkie, which is all fine and dandy until you see how much a small shopping bag can cost. When going green, I wanted to save a little money and find budget-friendly options that work and have better ingredients. I typically shop on Amazon or go to Target to find these items.
I'd like to try more brands out in the future, but here's a list of what I've found to be awesome options easily accessible to you for your makeup and skincare needs:
1. Acure
2. Pacifica
3. Foxbrim
4. Mineral Fusion
5. Physician's Formula
6. Honeybee Gardens
7. Zuzu Luxe
8. Alba Botanica
These are just a place to start your search, but it's beyond exciting to see even more brands coming out, especially those starting as small businesses, that are growing and expanding. I think we'll keep seeing green beauty popping up more often on store shelves and becoming more informed on what goes into our products.
We are conscious consumers who deserve to treat ourselves well in every aspect of life, including the products we put on our skin. A simple request, but one that can make a huge, lasting impact.
Take care, and keep the faith. -Allie