It's that time of year when every restaurant is pulling out their yearly seafood offerings each Friday. Okay, maybe there's more to it than that…
The season of lent encompasses many important qualities for Christians to remember. In the six weeks leading up to Easter Sunday, we focus ourselves upon Jesus's life and the impending end to it. Before we can celebrate His rising from the grave, we must recognize the sacrifice He made for us and, in a way, justify it through repentance and prayer.
Another common practice is giving up something for Lent. This is typically a vice or an everyday luxury that you wouldn't hurt to avoid for 40 days, such as chocolate or soda. More often than not, those who give up something for Lent don't necessarily think about the implications of that sacrifice; they just do it because it's tradition, or they'd feel guilty not doing so.
Rather than going through the motions of giving things up for Lent, I have a few suggestions that fall in line with Lenten expectations, but they also lend themselves to gain a more thoughtful perspective of this important Christian season and go into Easter more mindful and devoted.
Fast from indifference.
Straight from the mouth of Pope Francis, giving up for Lent doesn't mean we cannot grow and nurture what this world really needs.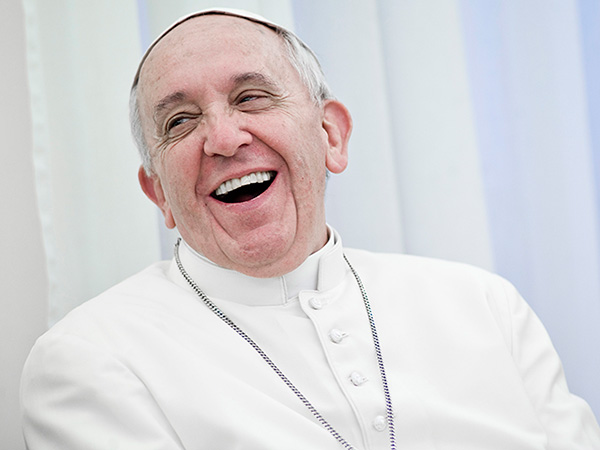 It's easy to give up something we consciously know isn't great for us, but we probably don't acknowledge how often we overlook small actions and decisions that evoke ignorance and entitlement.
Rather than thinking of oneself as a member of a community, we tend to become isolated in our individualized lives and goals. We think of what we should be doing, what's best for us, and not listening to what our neighbors need.
The world is full of suffering as is, and we only aggravate pain by ignoring it. Our interior lives take up all our attention and leave no room for God's intentions for us and how we can help the community that is the human race.
By assuming somebody else will take care of the poor, the misunderstood and underrepresented, we're letting problems build up to where nobody can address them, and nobody wants to. By giving up indifference for Lent, we're regaining our compassion for one another and the desire to do good. We're reaffirming our trust in God and His goal for us to love one another and accept our responsibility to make the world a better place for all. As Colossians 3:12 says, "Therefore, as God's chosen people, holy and dearly loved, clothe yourselves with compassion, kindness, humility, gentleness and patience."
Make a goal this month to realign yourself with causes that resonate most with you. Reach out to these charities and organizations with your time and resources. Also, acknowledge the people closest to you and really listen to them. Support and encourage them if they are struggling. Assess your short- and long-term goals and ask yourself, How do these go beyond myself? How will this intended action make a difference in not only my life, but most importantly others' lives?
Fast from greed.
With the changing of seasons of winter into spring (slowly but surely), it's often a time we feel the need to freshen up our lives with new purchases. New clothes, new this, new that. Store inventories are updating and always offering new sales, so why not, right?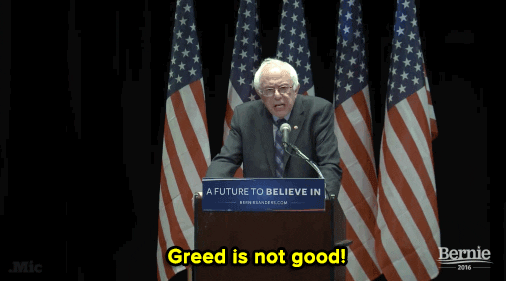 I'm definitely guilty of indulging in retail therapy. It's not the best for my wallet nor the space in my closet, but it's so invigorating to buy new things, even when you don't necessarily need them.
Our capitalistic society is constantly about needing more to feel fulfilled, to seek out that sense of invigoration, regardless of how fleeting it is. But falling into the excessive shopping trap doesn't make us happier in the long run.
The habit could even be a sign of a bigger problem: compulsive shopping, an addiction as real as substance abuse or an eating disorder, where we feel an emotional void with more stuff. We expect an attachment to material objects is an accurate replacement for true joy and fulfillment, but it never will be.
The money and possessions we have right now won't stay stagnant, and they don't measure happiness. What is everlasting is God and His love for us. He will always be there for us in a way nothing in this earthly realm can. That means whatever feelings and sense of purpose you're seeking out in materialism has been within reach all along: God's Word and all He represents. As Hebrews 13:5 says, "Keep your lives free from the love of money and be content with what you have, because God has said, "Never will I leave you; never will I forsake you."
To help you give up greed for Lent, take part in some spring cleaning to see what you already own and if there's anything that isn't serving you anymore. Take a few hints from Marie Kondo to get the ball rolling. If you do still have an itch to buy something, be mindful and realistic with yourself: do you really need it, and will you actually use it? Even better, buy things that you will give to others, whether that's donating to a good cause or making gifts for loved ones.
Fast from self-doubt.
An internal unease and insecurity can manifest itself in many forms. We become jealous of others, envious of their lives and their accomplishments. We become overly critical with ourselves, how we look and how productive we are. We become increasingly pessimistic and negative about the world and the direction our lives are going.
All of these habits stem from self-doubt. We're drawn to comparing ourselves to others and feeling as if we are inadequate, that we come up short to where we should be. But who are we to be the judge of that? Why do we pit ourselves into a race and assume we're in last place?
This time of year tends to become hectic, especially if you're a student preparing for midterms and whatever step is next for you this summer and beyond graduation. That's when we spiral into worry, feeling like our lives our out of our control and we're not "living right."
Giving up self-doubt for Lent means fixing our attention away from our racing thoughts and toward God's truth. Jeremiah 29:11 says, "For I know the plans I have for you, declares the Lord, plans for welfare and not for evil, to give you a future and a hope." He assures us that we have no true reason to worry. Even if our journeys don't seem to correlate with others' or societal norms, everything will still turn out as it should.
Every change, every mishap, every success and failure, everything is a part of a plan much greater than us. The goal then is to prioritize what we really matters most and turning to God when we feel self-doubt creeping back. Even if we do feel that emotion, it won't stick around forever, and it will soon pass by like a drifting cloud and allow room for more joy, love and compassion.
To give up self-doubt for Lent, take extra time for God, studying and meditating on His Word. Since this self-doubt isn't something only you're experiencing, you'll likely find inspiration from others by being vulnerable and sharing your thoughts and starting a conversation about it. Also, work on your relationship with yourself by adopting some positive affirmations and avoiding toxic, negative people or content that doesn't serve you. A form of spring cleaning, but no need for a vacuum.
Do you typically give something up for Lent? Or are there other ways you observe the Lenten season?
Take care, and keep the faith. -Allie