Every year, we come upon this day and fall into two categories: loving or hating Valentine's Day. More often than not, our opinion is based on our relationship status. Those who find themselves single on Valentine's Day end up bashing the holiday's Hallmark way of making us feel inadequate without a partner.
Obviously, I fall into the latter camp, bypassing the day as one for increased greeting card and candy sales. Being single on Valentine's Day feels like you're trying to jump in on a conversation midway through, without knowing the topic well enough to keep up or feel included. If you choose to dwell on it, inevitably that box of chocolates turns bitter.
Today I bring to you some thoughts to consider to make being single on Valentine's Day a much better, enjoyable experience. Whether you're new to the Singles Awareness Day party or are a veteran participant, make the most of everything this holiday represents.
Better single than alone.
This might sound like a contradiction, but hear me out.
I have spent many a Valentine's Days wallowing in self-pity and loathing. I've pulled the "forever alone" card out for as many Hallmark cards are sold today, I'm sure. My reasoning for such destructive thoughts were that I must not be adequate and worthy if nobody is romantically interested in me.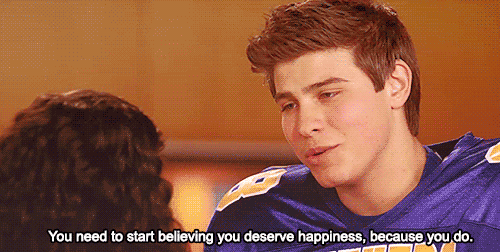 But this year I'm more than content with being single. What changed? I've come to believe in and realize my own strength and worth. Even the one time I wasn't single on Valentine's Day, I wasn't necessarily satisfied because I was with someone who didn't fit my standards.
It's an empowering feeling to truly know you deserve the best. If you feel alone in any relationship, romantic or not, then it's not for you. Set your standards for others high and don't settle. Maybe it means you'll spend some Valentine's Day single, but when you find those people you really click with, it's so worth the wait.
He loved us first.
Hello, spiritual folk, this point is for you.
Our capacity and ability to love one another comes from the original, ceaseless love from God. No romantic gesture can come close to the act of sacrifice to forgive our sins. Whether we are single or not, God is with us every step of our journeys. He loves us in every moment, our highs and lows. We continually sin and falter, but His love is eternal. Romans 8:38-39 says, "For I am convinced that neither death nor life, neither angels nor demons, neither the present nor the future, nor any powers, neither height nor depth, nor anything else in all creation, will be able to separate us from the love of God that is in Christ Jesus our Lord."
And with that love we receive, we can share it with others. One of our most important purposes as a human race is to learn how to love one another as He loves us. In every act of kindness and love is God. So while we wait for whatever love might enter our lives, let's use God's example to not only fill us with gratitude and comfort, but to also carry that into every interaction we have.
Turn the 'val' into 'gal.'
As in Galentine's Day, coined by the almighty Leslie Knope from Parks and Rec. While it's meant to be celebrated yesterday, who said you can't carry it into today?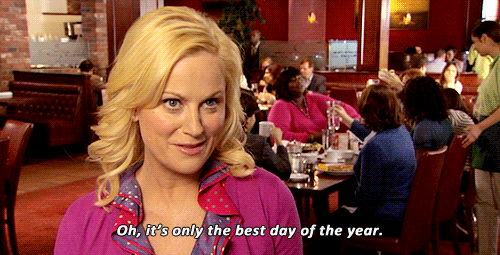 Rather than getting hung up on not having a significant other, take the time to celebrate your friend soulmates by spending time together, sending a quick card or message, or whatever tickles your fancy. Not only is that less pressure on yourself, but it's also more worthwhile to remember the people in your life who, regardless of your relationship status, stick by you through thick and thin. Someone pass the syrup (for the waffles…in Leslie's honor).
Hello, self-care.
Another tie-in to Parks and Rec, but today is the perfect opportunity to treat yo'self. We could wallow in the fact no lover is at our doorstep with a floral bouquet, or we could proudly buy those things ourselves as strong, independent people. Stop self-shaming and smell those roses.
Especially if you've been feeling busy and stressed lately, use today as a much-needed reason to set your piling responsibilities and assignments aside to simply take care of yourself. Pick up that book you've been wanting to read. Take a nice long bubble bath. Indulge in your favorite meal or sweet treat. Watch some trashy reality TV show or rom-com.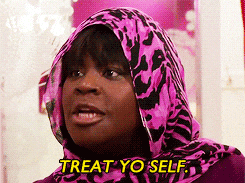 The longest relationship we'll ever have is with ourselves. People may come and go in life, but you're stuck with this person for the long haul. Let today serve as a reminder to prioritize your mind, body and soul. If you can be still and content with yourself, there's far less stress surrounding romance and a "need" for somebody else. A romantic partner can certainly add depth and comfort to your life, but you should feel whole and complete when alone rather than searching for a missing half.
Spread the love.
Being single on Valentine's Day means you probably have more independence to seek out opportunities and meaningful activities. Everyone deserves to feel loved, so why not volunteer some time to those who really need it?
Use the energy you might reserve for romance with someone special and instead put it toward compassion for others. The act of giving love is far more rewarding than receiving it.


When the world feels dark and hopeless, the last thing we should be doing is encouraging unnecessary suffering. Love is a powerful tool we wield, one capable of remarkable things. Whether you want to volunteer somewhere in the community, donate to a favorite charity, or just help a friend, what better time than today?
Look beyond yourself to see all the love you can cultivate, all the good you can do for this world that no greeting card can articulate. So many of our societal problems come from either feeling unloved, expressing love in the wrong ways, or abusing love for immediate gains. Think of suicide rates, domestic abuse, animal neglect… the possibilities for turning love into lasting impact are endless.
Once knowing what this day is all about and some ideas to make it worthwhile, being single on Valentine's Day really isn't a big deal. The choice of how we want to spend our time and energy is up to us, but let's celebrate sharing love with our family and friends, ourselves, and the world.
Mindful meditation: Heavenly Father, Your love for us is unconditional and is the purest of loves that exists. For Your children who feel lost and alone today, bring us stillness in Your Word and help us put that Word into loving one another. Amen.
Take care, and keep the faith. -Allie